Guides
Guide on how to use the Followers service for your Twitch channel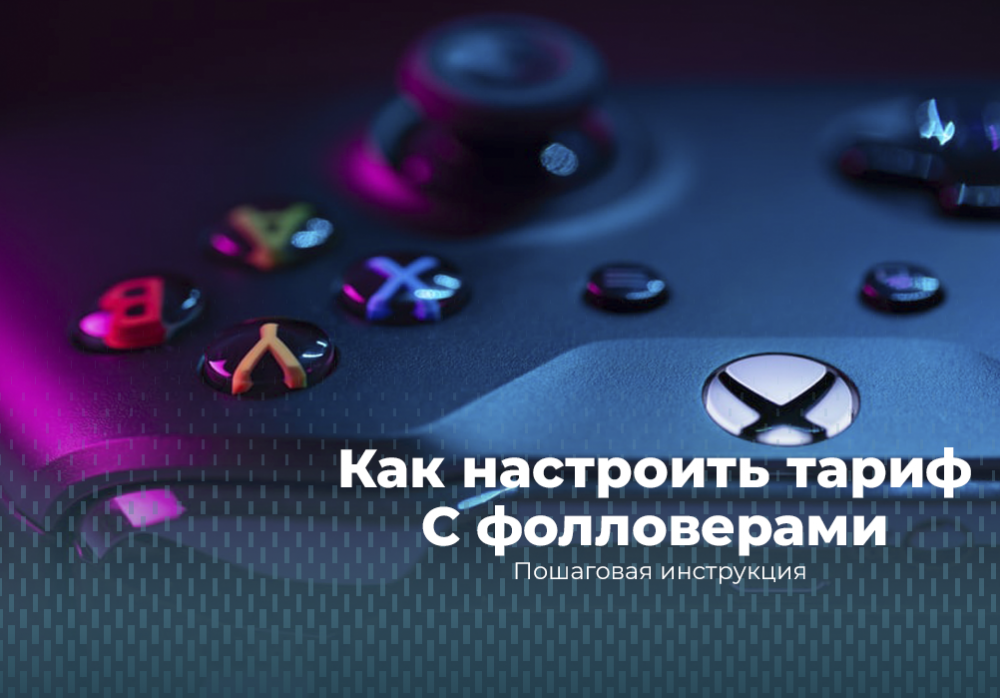 Who are Twitch followers?
Follower - from the English word "follow", which translates as "follower" or "subscriber".

Why buy followers?
Followers are a direct indicator of the quality of your stream. The more interesting, responsible and the better you are to streams, the more followers you will have, it is logical, isn't it? We think that you have often noticed that top streamers have very high follower rates and they grow by tens of thousands per month.
And if you look at it from the other side? You have configured the Stream with high quality, you have all the good equipment and content, but due to the fact that there are few viewers and you are not so high in the category of your stream, it is not easy for you to recruit new followers. If a person comes to your channel and sees that you don't have so many followers in total, then he may wonder, is it necessary to subscribe to this channel ???
For just such cases, we have added follower wrap. You can get any number that you want for yourself and thereby raise your indicator. Now, when a new person connects to your broadcast and notices that you have not so few followers, and maybe even quite a lot, he will think, maybe you really are a good streamer. Will sit with you on the Stream and, of course, if you like it, it will stay and become your guest.
The combination of cheating Viewers, Views and Followers gives a huge boost (if all this, of course, is used wisely).
How to buy followers?
Purchase on the home page
On the main page of the site, press the "Tariffs" button or scroll down to the "Tariffs" block.
Make sure the purchase is "Followers" and not "Views".
Then enter the number of tariffs you need (or choose a ready-made template) and click the "Buy" button.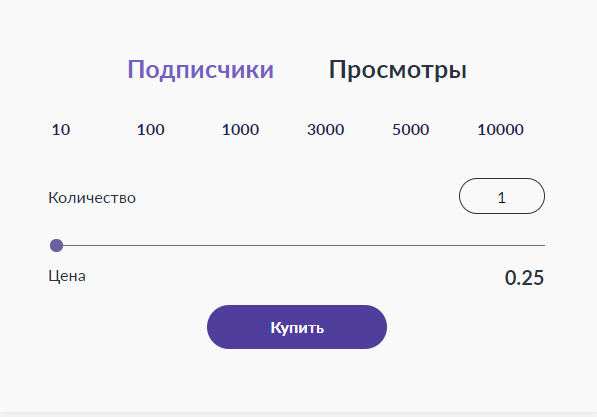 Purchase in your account
Open the "Tariffs" section in your Personal Account and scroll to the "Subscribers" block, enter the required number in the "Quantity" field and click the "Buy" or "Buy for cashback" button.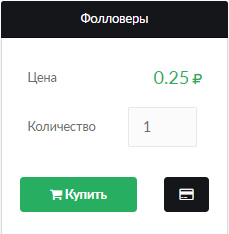 Step-by-step instructions for setting up a tariff with followers
Now, after the purchase, we need to set up the tariff and much is not required to do this.
You only need to fill in the following fields:
Link to the channel - Fill in the channel name according to the specified template https://www.twitch.tv/.
Number of followers - Enter any number from 1 to the maximum possible according to the tariff.
Delay for connecting bots - The delay is set in seconds, from 5 to 5400 seconds (90 minutes). Latency means how long it takes for the next bot to subscribe. I would also like to note that the delay time is not exact, but floating. That is, when setting for example 30 minutes, bots will subscribe not every 30 minutes, but approximately every 25-35 minutes, so that it does not look too monotonous.

Some answers to popular questions
Will followers unsubscribe?
There is a chance to unsubscribe followers, but it is extremely rare. If Twitch conducts manual checks, then he can unsubscribe some%, usually no more than 10-15% of the order.
According to statistics, only a small part of orders is subject to such a manual check, so often all bots remain on the channel and there are no unsubscriptions.
At the time of this writing, the development of followers is underway, which will not be 100% unsubscribed from the channel.
What is the speed of growing followers?
You choose the subscription speed yourself by setting it in the tariff. The minimum can be set to 5 seconds and the maximum to 90 minutes.
I bought a tariff and it doesn't work, what should I do?
Problems on the site are unlikely, but if there are, then this will be written in the notification on the site. Most often, users simply forget to set up a plan and launch it until the end. Make sure that all fields are filled in and you clicked on the launch of the tariff. After starting, the System will show you a message about how long it will take to complete the promotion.
Need to turn on Stream to get followers?
There are no requirements for starting followers. You can run them at any time, even Stream online, even offline.
Do you need followers for chatbots?
If you have purchased a tariff with chat bots and you have the "Only for followers" mode in the chat, then in this case you need to buy a minimum of bots for communication (25 pieces) and in this case the same bots will chat with you.
Or just turn off this mode in the chat.