News
Changes in the work of followers and the service "views"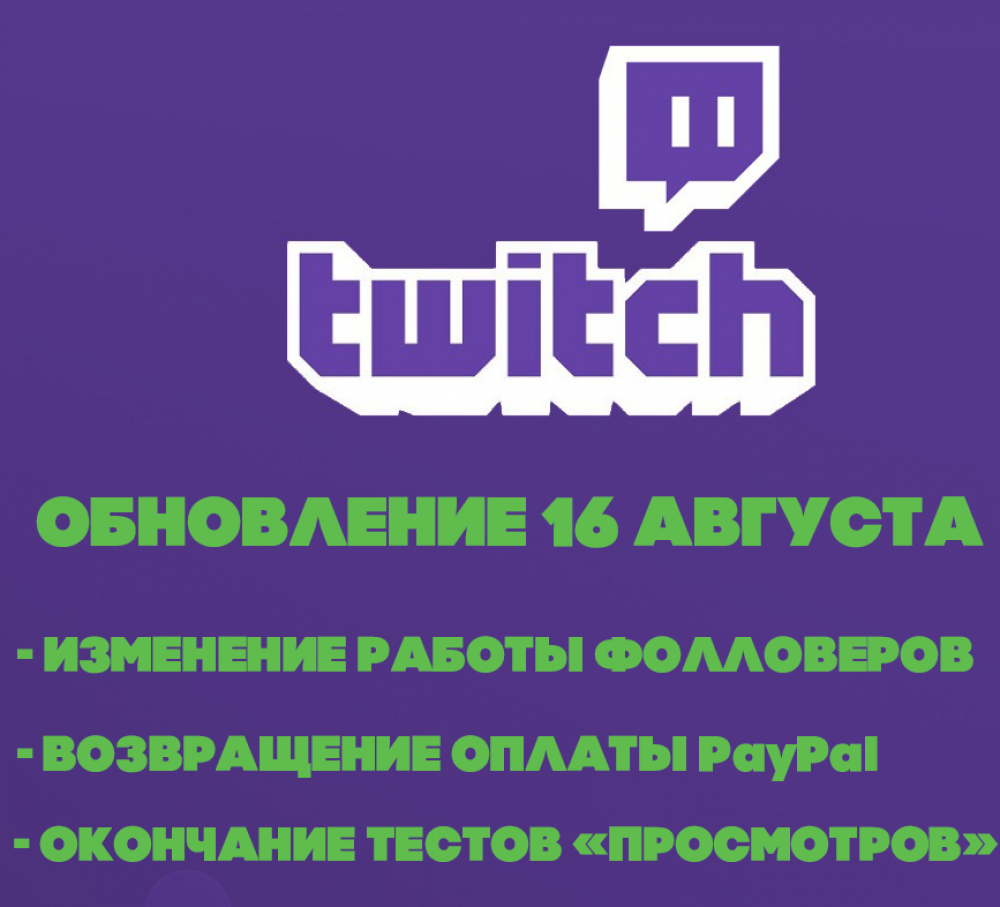 Good day, dear users GetViewers.PRO!


From today we are changing the principle of the "followers" service. Now it is impossible to: specify the required amount and change the URL after launching the tariff. There is only the total amount according to the tariff (10,100,500,1000 followers), you choose the subscription time yourself (the subscription time of each bot from the entire tariff), enter the link to the channel before launching the tariff. Then just click start and the tariff will turn on completely and subscribe for the specified time (number * per delay) and to the specified channel address.

We are pleased to inform you that the "Twitch views" service is already at the final stage tests. It will be on sale soon, and you will be able to increase your total channel views.

I would also like to inform you that we have settled the issue with the payment aggregator regarding payment via PayPal. Now you can replenish your balance through it again.
See you soon, always your teamGetViewers.PRO