News
Chat advertising - an individual approach to everyone.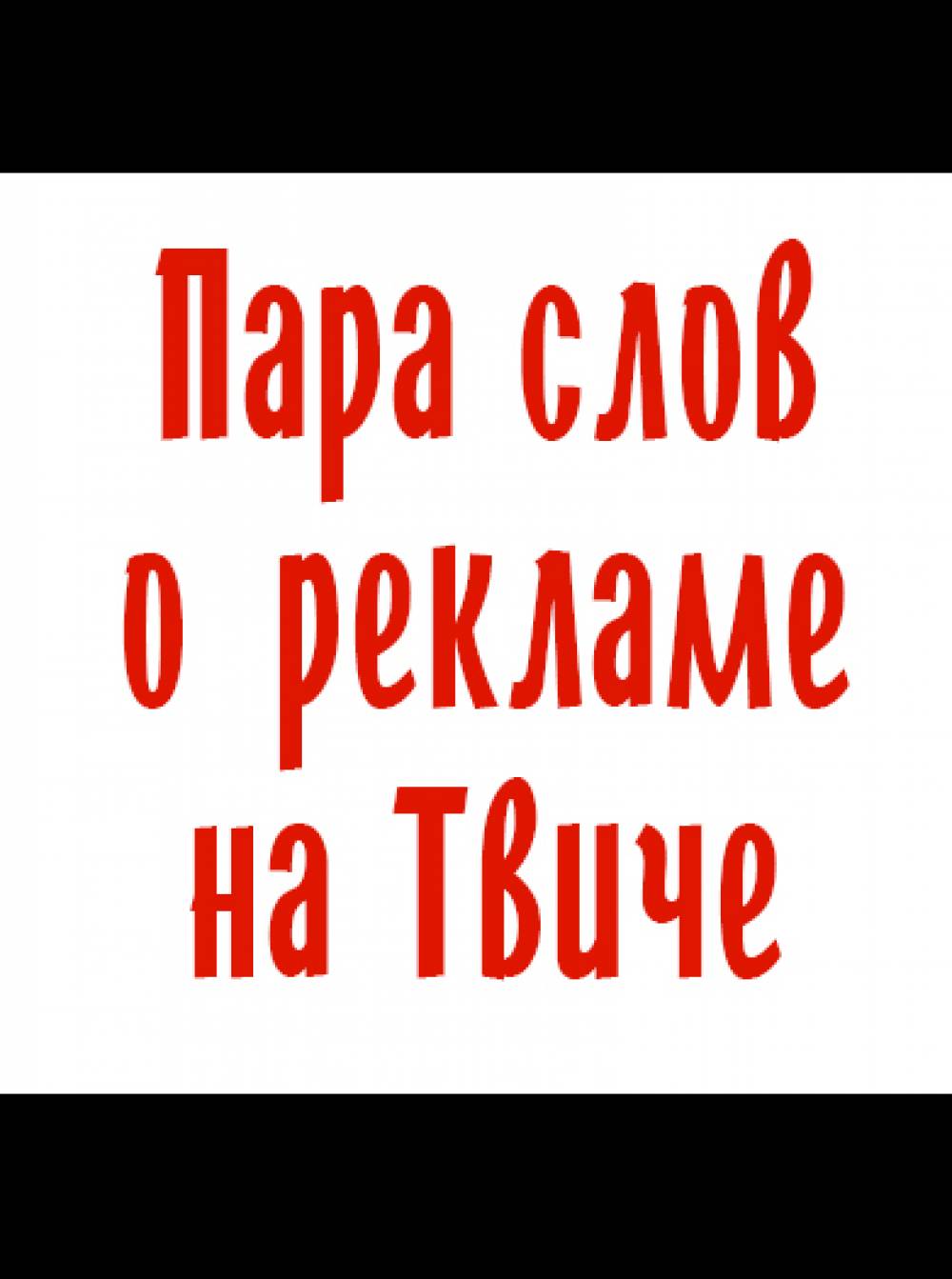 Good day, dear GetViewers.PRO users!
Today I would like to touch upon such a topic as advertising in the Twitch chat. Yes, of course, many people do not quite like this method, but let's be honest, it is very useful and promotes the service. And instead of promoting the service (constant replenishment of new users), we come up with promotions, discounts, new functionality, etc. Actually, why are we starting this conversation. Over the past few days, we have received several complaints about annoying ads in the chat, we immediately got worried, because the time for sending messages to 1 stream is set every 4 hours, we realize how unpleasant it is for some to see it, and therefore we set such an interval. After analyzing the incoming requests, we figured out what the problem is, and its cause - COMPETITORS. Yes, guys, our competitors decided to follow "in our footsteps" and launched exactly the same advertisement (almost completely copying our previous texts), but the main catch was that they decided to make an interval of messages every 10-15 minutes. To imagine yourself in the place of a streamer is of course a shock. I would like to immediately clarify a few details. We always make compromises and counter dialogue, both with our customers and simply with those who have contacted us about advertising. We have specially added an anti-spam system, which gives only 1 advertisement per day. At your first request, we always add all the specified urls without limitation. We are aware of what it is and how it works, we respect each person (even if, as usual, we receive the message "You ****, for ***** with your advertisement, quickly remove or you ****"). Each person needs an individual approach, we will be happy to help you if you contact us.
Below, for clarity, I would like to present a screenshot from the chat, in which there are 3 advertisements in only half an hour, and this is not the limit.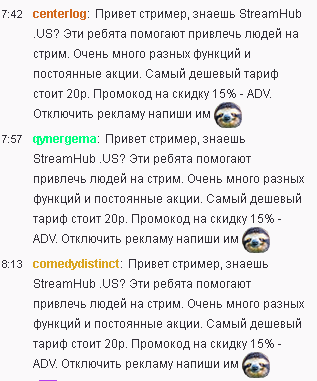 Рисунок 1 Реклама конкурентов
The criterion for disabling advertising from competitors is the purchase of a service.


We think there is no need for unnecessary words.
See you soon, always your GetViewers.PRO team